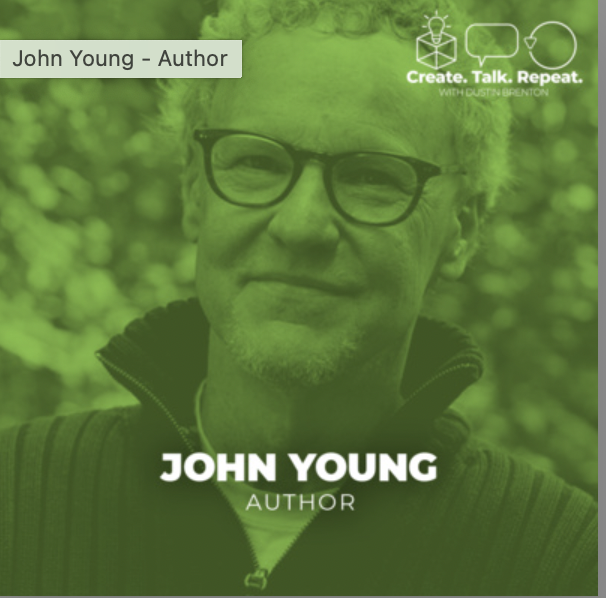 Praise for Fire in the Field:
An elegant, wry, wise, witty collection that deserves a place among the best work being produced today. Young is a writer who knows his craft and deserves the attention of a wide audience.
As one story progresses to the next, Young's deceptively simple voice evolves, and the stories deepen shockingly—as if fate has caught us, and Young himself, in the best hopes of literature. 
"Fire in The Field" is a superb debut collection of stories from a very, very talented mid-career man… He's as authentic a writer as you'll read, honest and honorable, his characters well depicted, our empathy invoked time and time again.
People with small lives have large epiphanies; things shift. Each story is a micro-novel, a delicious no-cal snack that transports you to a place and time where you root ardently for new friends.
Original, eloquent, erudite, entertaining, memorably thoughtful and thought-provoking, Fire in the Field and Other Stories showcases author John Young's impressive mastery of the short story format.
Young evokes both the rural Midwest of the late 20th century and the vulnerability of the human experience and, like his novel When the Coin Is in the Air, continues to explore emotional flashpoints with enduring consequences.
What sets these exquisitely crafted stories apart is John Young's keen sense of place and his ability to make you feel you are there. Not just physical places, but states of mind too.
I said Let me read a few minutes of these stories before I start dinner. At midnight I was still crying, laughing, and fond of Young's ability to take me with him. Unique turns of phrase add as much impact as his uncanny understanding of who we are.
There is a vein of humanity running through every page of the book… There were many moments where my jaw dropped because of an excellent twist, or I laughed out of nowhere at a witty remark. 
Praise for When the Coin is in the Air:
"The reader will want to disbelieve what's about to happen, and John Young, the author, builds to this ferocious climax with such immense skill, that you realize you're in the hands and mind of a great psychologist."
"This is the kind of book the end of which saddens the reader. It's not that the finale isn't optimistic; rather, when I turned that last page, I missed Jason. Young brings his reader so close to his protagonist that one can feel Jason's curly hair. We come to know Jason as we know a best friend. And it's awful uttering that permanent, last-page good-by."
"The story is sometimes sweet, often poignant, and frequently funny. You find yourself rooting for Jason, hoping his choices will work out. The heroes and villains are all satisfyingly complex and multi-dimensional." 
"It is a rare coming-of-age-novel that strikes an elegiac tone—the trembling anticipation of youth, a decidedly modern hero's journey, in combination with a grief-struck plunge into conscience—but John Young pulls it off. This novel, like its main character, makes its way from early promise to settled accomplishment, from a staggering opening to a quiet self-acceptance that seems wholly earned—and leaves a reader grateful."
"An abusive father keeps his son—and the reader—in suspense in When the Coin is in the Air, a well-told coming -of age tale."
"I appreciated reading this book because it took me deeply into Jason's personal history and psychology. … I found much that was relatable, simply because it was deeply human. I'm grateful John Young wrote this book. When the Coin is in the Air is a novel that will stay with you." 
"I loved John Young's wise and moving novel. A young man is forced to navigate the difficult choices of early adulthood while protecting his own life and his mother's from a violent, abusive father. Reminiscent of the novels of Pat Conroy, When the Coin is in the Air explores the complexities of the pull between duty and self-determination, tempered by love."
From Cincinnati Magazine: Oct. 2019
Top 5 Local Books…
The story of a son struggling to find his way, When the Coin is in the Air is a powerful debut from novelist and Cincinnati local John Young. Focused on Jason Blake and his relationship with his father and competitive older brother, the plot follows Jason as he attempts to gain independence, eventually leaving his hometown to find excitement in Cape Cod and later in Europe. When he finally returns home, nothing is the same, and he must risk everything to protect his mother from his abusive father. Released to high praise, When the Coin is in the Air is a beautiful, haunting story that you will not want to miss.
"When the Coin is in the Air is a riveting story of adversity, destruction and transcendence. John Young weaves a gritty but ultimately uplifting tale, sure to speak to anyone who has wrestled with demons. From the start, Young's debut novel will grab you, and it won't let you go."
 "John Young has woven a gripping, tension filled story that will not let you go. He has created an edge-of-your-seat plot… At the same time, he explores psychological themes of identity, personal growth, the nature of love and relationships, and fears about one's own genetic make-up."